House Grey Structure Cost February 2022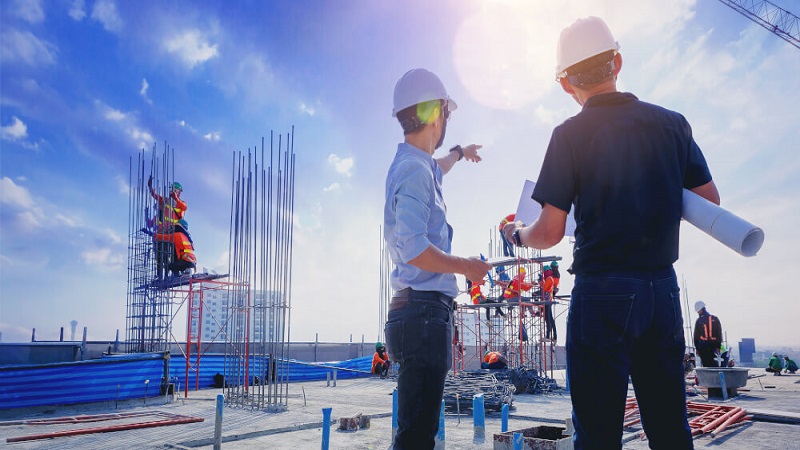 Orion Design and Construction Services are committed to providing the latest information on construction in Pakistan.
Like prior years, 2022 is proving to be a year of price increases, with factors such as political conditions entirely changing, having a significant influence on the economy, and resulting in price changes across the board. When it comes to the housing building sector, every single resource used in the construction of a home has seen a price increase, whether it's bricks, steel, tiles, wood, ceramics, labor, or anything else. Overall, house building costs increased by 10-12 percent in 2019-2020 compared to 2018, while the cost of grey structure construction increased by 31% in 2022 compared to 2019-2020.
House construction can be done in two ways, both of which should be understood before considering the cost of house construction:
Turnkey Contract
This is a technique or contract in which the owner employs a professional business for a turnkey solution on a lump sum or per square foot building charge. The builder has promised to deliver all services within a predetermined budget and pricing, so the owner does not have to worry about building costs. The only thing the owner needs to do is watch to see whether the builder is following the agreement. We'll tell you how much a professional firm costs for its services at the end of this video, as well as how much more per square foot you'll have to spend on the cost of building the house yourself.
Labor Contract
A self-help contract in which the owner purchases materials and oversees workers. A labor contractor is in charge of securing the necessary workers to complete building tasks. In this instance, the expense of construction is entirely in the hands of the owner. The final cost of the building will be determined by how successfully the owner handled the construction process in terms of both material and labor procurement. In this video, we'll talk about how much it costs to build this approach.
Current Rates
Bricks 362 Rs/sq.ft
Crush 88 Rs/sq.ft
Cement 235 Rs/sq.ft
Steel 424 Rs/sq.ft
Sand 49 Rs/sq.ft
Electricity items 40 Rs/sq.ft
Electric items include complete uPVC conduit (pipes) required in walls, slabs, underground, etc. It also includes complete switchboard internal boxes fittings required for standard Chinese fittings. Main DB (Distribution boxes) are also included for the ground and first floor. 
Plumbing items 90 Rs/sq.ft
Plumbing items include complete PPRC pipes and their fittings such as elbows, bends, T's, etc required for water and gas connections. It also includes complete uPVC piping for sewerage and drain systems. It also includes a typical and standard 400 gallons plastic overhead water tank with GI (steel) pipes fitting. 
Earth fill 40 Rs/sq.ft
Brick Tile 15 Rs/sq.ft
Brick Ballast/Rorhi/Gravel 20 Rs/sq.ft
Bitumen 5 Rs/sq.ft
Polythene sheet 4 Rs/sq.ft
Mud 4 Rs/sq.ft
Chips Aggregate 5 Rs/sq.ft
Anti termite spray 8 Rs/sq.ft
Labor contractor 360 Rs/sq.ft
Steel fixer 16 Rs/sq.ft
Plumbing contractor 20 Rs/sq.ft
Electric contractor 20 Rs/sq.ft
Water boring 8 Rs/sq.ft
Electricity bills 8 Rs/sq.ft
Taxes 5 Rs/sq.ft
Guard Salary 30 Rs/sq.ft
Disclaimer:
-Possible ±5% Variation is possible in cost shown in video
-Rates applicable on Brick structures only
-Add Rs 150-200 for frame structure construction
The basement grey structure will cost a minimum of 2800 Rs/sq.ft